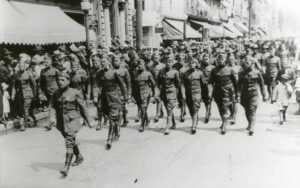 During the 2018 museum season, the Society will explore Winchester's involvement during and the years following WWI. The exhibit will be house in the Hollingsworth Mill and will open to the public on April 2, 2018.
A large part of the exhibit, of course will be dedicated to our local men and women who served this country. The Society is looking for information on these individuals and is interested in borrowing items associated with them. Whether it be photographs, letters, uniforms, etc., all are important and would be appreciated.
DUE TO WATER DAMAGE THE EXHIBIT IS TEMPORARILY CLOSED!